Francis Frangipane
Francis Frangipane gave his life to Jesus Christ on November 26, 1970 in the Blue Ridge Mountains of Virginia. Five months later he met his wife-to-be, Denise Piscitelli and led her to the Lord. In October of 1971 they were married.
In 1972 Francis and Denise received ministerial training at Grace Chapel in Southern California; by early fall they had moved to Hilo, Hawaii to start a church. Their little work grew to about 25 people, most of whom they had personally led to Christ. They also had their first child during this time.
After fourteen months, however, they felt their time in Hawaii was complete. A church in the Detroit, Michigan area offered them a pastoral position. For the remainder of the seventies, they led a small church of approximately 100 people; they also planted eight churches and home groups in southeastern Michigan and Ontario, Canada.
They relocated to Iowa in 1980 where, with the addition of four more children and a Vietnamese foster child, their family grew to eight. These were hard times. Francis was self-employed and the family was very poor. It was during this time that Francis taught himself to write. It was also a three year season of being shut in with God; the only spiritual food that nourished him came from the words of Christ in the gospels.
In 1982 the opportunity to pastor a church in the Cedar Rapids area was offered to the Frangipanes. After a season of prayer, they accepted this new assignment. Pastor Francis soon found himself united with several other pastors who met in one another's sanctuaries for monthly prayer. After three years, the founding minister of this prayer group left the city, and in 1985 Francis and another local pastor picked up the prayer initiative. They opened it up for intercessors as well and increased their times together from monthly to weekly. The group soon multiplied, which led to many other citywide events.
During this time, Pastor Frangipane began to write in earnest. His first book, Holiness, Truth and the Presence of God, was a compilation of a collection of his essays and sermons. It was published in 1985. He wrote his second book, The Three Battlegrounds, in 1989 when asked to speak on spiritual warfare at a conference in Kansas City. Both these books became best sellers. Since 1985 he has written 11 books, a number of study booklets, and four ICIT manuals.
Currently, Francis serves as senior minister of River of Life Ministries in Cedar Rapids, Iowa. He has traveled throughout the world, ministering to thousands of pastors in hundreds of cities.
Francis' heartfelt prayer is to see the Lord fulfill His call to His church, and that He will continue to give grace until, in every city, Christlike pastors and intercessors are standing before God for their communities.
Visit the web site of Francis Frangipane Ministries
www.frangipane.org
~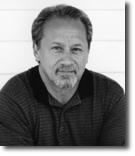 Teachings by Francis Frangipane