Ray Hughes
Ray Hughes, president and founder of Selah Ministries, has been in full-time ministry for over thirty years. He received his Doctorate of Divinity in 1996 and is considered one of the foremost authorities on worship and its biblical foundations. Ray is a teacher, author, historian, musicologist, preacher, poet, storyteller, songwriter and instrumentalist.
In addition to his extensive research on subjects including worship and church revival history, Ray has traveled worldwide conducting evangelistic crusades and worship events from Sri Lanka to Wales. He has devoted twenty-five years to extensive research into the biblical foundations of praise and the ways God used, and continues to use, the power of sound and praise to demonstrate His love and faithfulness to His people.
This research has been developed into multiple teaching series for the purpose of training and releasing new generations of musicians, worship leaders and worship teams. Ray Hughes' landmark teachings unfolding the Tabernacle of David and the biblical principles of how God works through the praises of His people have become the foundation of curriculums in Bible schools and churches around the world.
In addition to his research and teaching expertise, Ray is recognized nationally and internationally as a strong and clear, prophetic voice. The Lord has revealed His heart
---
What Do We Do?
Ray Hughes travels in the U.S. and internationally as a speaker, worship leader, storyteller, singer/songwriter and prophetic voice to regions and nations. His worship team, the Selah Project Band, travels with him on occasion to local churches, regional worship and prophetic conferences, festivals, universities and ministry schools.
Ray is passionate about training and releasing musicians and creative people into their destinies and the power of their purpose in the world and the church. He is a prophetic historian continuously re-digging the old wells of biblical, world and recent history for the purpose of releasing the fresh word of God for the kingdom today.
What Is Prophetic Worship?
Biblical worship that allows room for the Holy Spirit to minister and speak back to us through the music, lyrics, dance or art for the purpose of delivering a timely message or releasing a specific anointing into our cities, churches, homes and lives.
What Is Worship Evangelism?
Psalm 40:3 says that many will see the new song and will fear and turn to trust in the Lord. True worship of the Lord has the power to bring people into a personal experience with Jesus Christ, thus it is an evangelistic tool.
What Is the Selah Worship Institute?
SWI is a branch of Selah Ministries established to facilitate the training, equipping and releasing of the new generation of worshippers in music, dance, visual arts and writing through regional 1-day and 7-day schools.
---
"For more information visit
Ray's website
site today*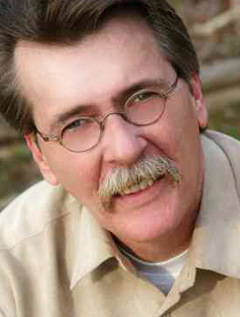 Teachings by Ray Hughes